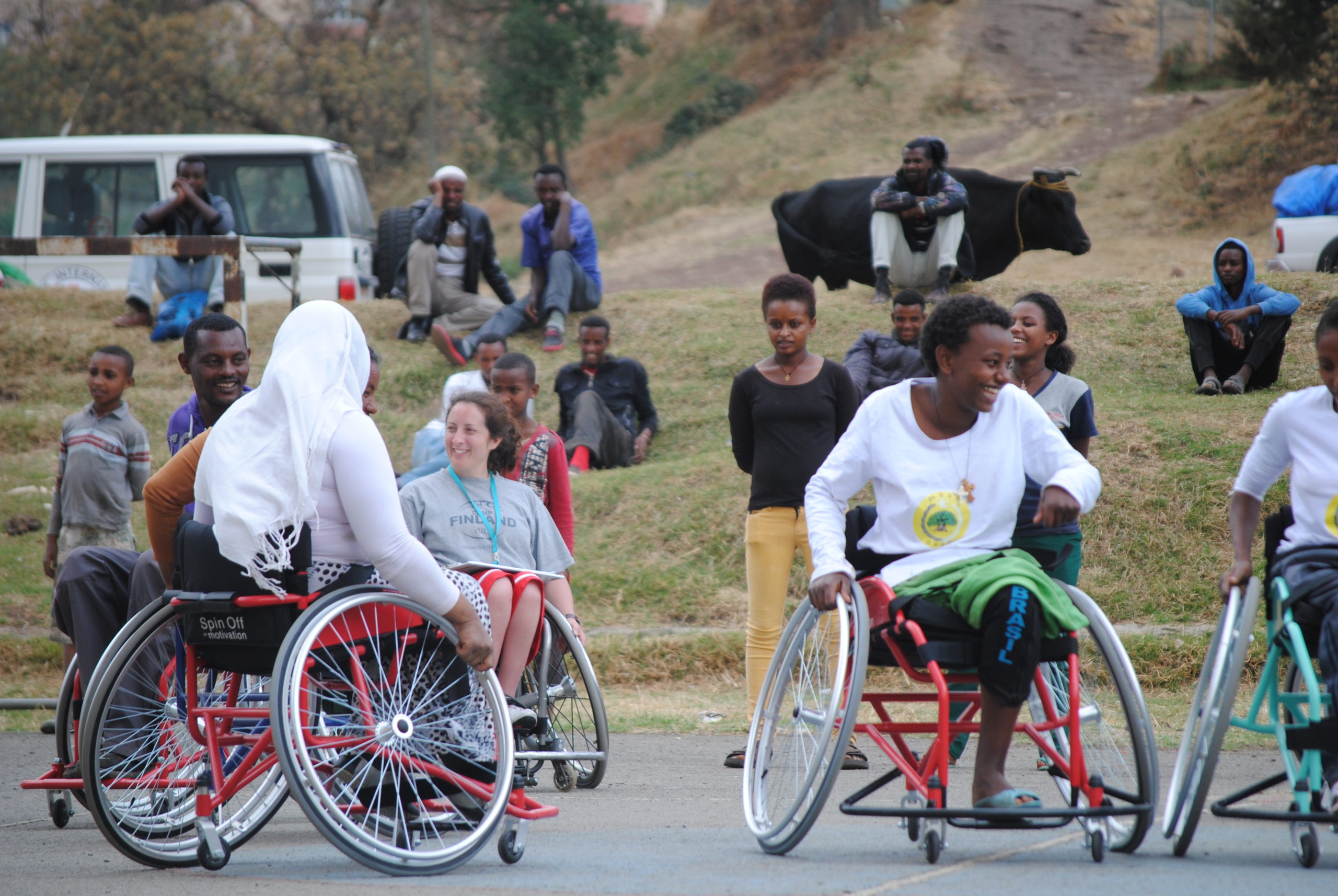 For people with disabilities, the accessibility of the environment is a human right and prerequisite for their equality and access to participation. In reality, there is major room for improvement in promoting accessibility. A discussion moderated by Mina Mojtahedi, expert in equality and the rights of persons with disabilities, will feature Ethiopian disability activists Yosef Fekadu and Mekdelawit Tesfaye, accessibility specialist Johanna Hätönen from the Finnish Association of People with Physical Disabilities, and expert by experience in visual impairment Susanna Halme talking about accessibility and its significance through their personal stories and experiences.
How has accessibility been taken into account in different parts of the world? What is the situation in countries such as Ethiopia or Finland? What is important for people with a mobility disability or for people with a visual impairment?
The programme will be in English, and it will be interpreted to Finnish sign language. The programme will be available on-site at the Speaker's stage and through live stream on the Festival website.
Mina Mojtahedi
Mina Mojtahedi is an expert on non-discrimination and disability rights with experience in development cooperation and humanitarian assistance. She has also been a professional wheelchair basketball player and is currently a coach. 
Yosef Fekadu
Yosef Fekadu is the director and founder of Disability Development Initiative, an Ethiopian organization that works towards promoting the rights of persons with disabilities and creating a more inclusive and accessible Ethiopia for all. 
Mekdelawit Tesfaye
Mekdelawit Tesfaye is an architect and accessibility specialist at Disability Development Initiative. Her expertise includes training on accessibility at Addis Ababa university, conducting accessibility audits and planning accessibility renovations. 
Johanna Hätönen
Johanna is an accessibility specialist at Accessibility Center ESKE in the Finnish Association of People with Physical Disabilities. She is interested in the effects of the built environment on people's activities, and she believes that with the help of accessible environments, we can increase equal participation in our society. Johanna has studied at Aalto University's Department of Architecture and worked on accessibility-related tasks in various organizations for about fifteen years.
Susanna Halme
Susanna Halme is a university student and an expert by experience about life as a person with visual impairment. She has done international volunteering in the Global South and worked as a co-trainer on issues related to disability inclusion. 
Sustainable Development Goals in this Programme