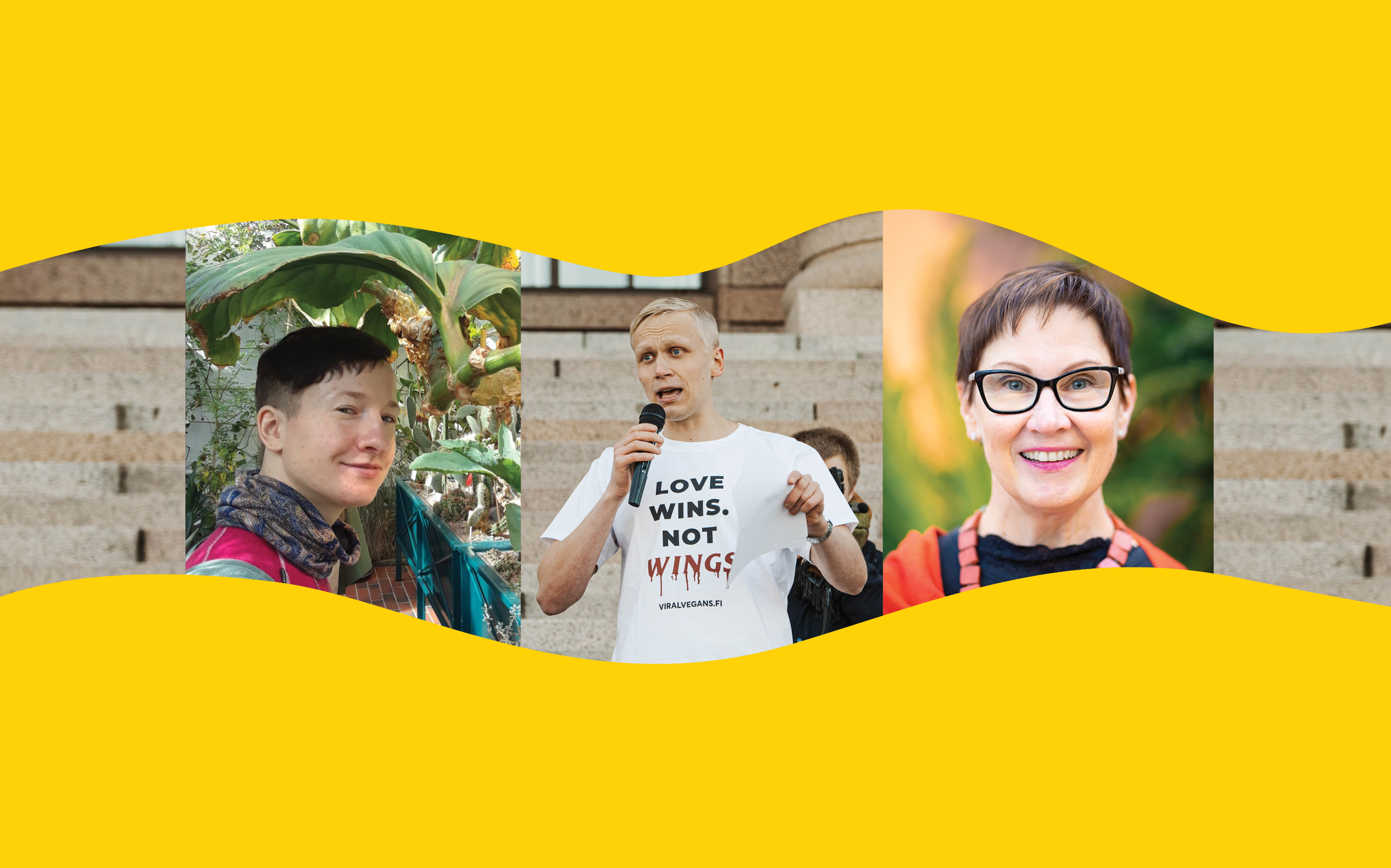 Activists as force for change
Activists are often ahead of their time and forcing for change in societal issues. Activists pave the way outside formal structures and provide a voice for those who do not have one. What are some the ways in which activists are changing the world right now?
The World Village Festival programme features three inspiring activists talking about societal influencing. The stage will be taken by founder of Activist Grannies movement Eeva-Riitta Piispanen, Ukrainian activist Tonya Melnyk and vegan activist Benjamin Pitkänen.
The programme will be in Finnish and English. The programme will be available on-site at the Speaker's stage and through live stream on the Festival website.
Eeva-Riitta Piispanen
Eeva-Riitta Piispanen (aged 68) is an experienced communication professional and one of the founders of the Activist Grannies movement. A freelance writer and speaker, she has recently focused on the changing population age structure and longevity. She discusses these phenomena and their impacts in a book co-authored by her and due for publication in the autumn.
Tonya Melnyk
Tonya Melnyk is a founding member and participant of the Ukrainian-Russian art activist project Shvemy Sewing Cooperative (Kyiv–St Petersburg) and, since 2016, the alternative economy project the ReSew cooperative (Kyiv). Ukrainian Melnyk regards themselves as a queer feminist and a grassroots activist. Their activism has included student and worker, feminist, LGBTQI+ rights, anti-war, climate change and ecological action. They have been granted temporary protection in Finland and currently live here.
Benjamin Pitkänen
Benjamin Pitkänen is a vegan activist and a founding member of animal rights association Viral Vegans. He is a passionate defender of animal rights and a broad-ranging influencer in both traditional and social media as an expert in veganism. His work creates visions for the future and provides politicians, businesses, communities and individuals alike with ideas on how we can together create a vegan world. He believes that we are close to a time when people will finally open their hearts to animals of other species, too.
More like this