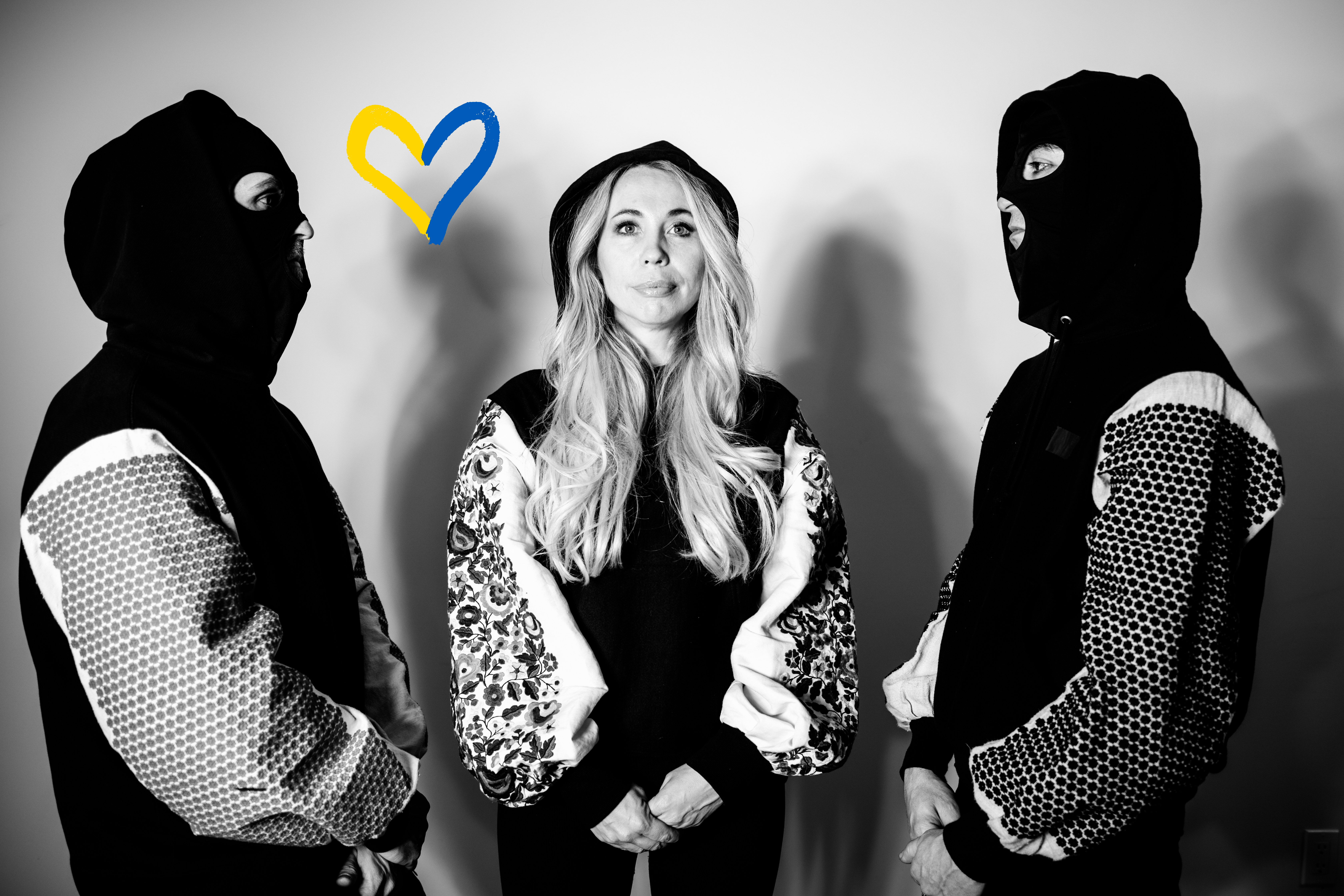 Balaklava Blues (UKR-CAN)
Ukrainian-Canadian Balaklava Blues is a stancetaking band fusing Ukrainian polyphony and other folk traditions with EDM, dub step and trap to explore the seemingly never-ending blues that have long emanated from the Ukrainian steppe.
Mark and Marichka Marczyk first met during the Maidan Revolution in Kyiv protests in 2014. Ever since, they have dedicated their creative energy to telling the whole world stories about their home country and the violence it is being subjected to. Based on their personal experiences, their award-winning and critically acclaimed folk opera Counting Sheep was premiered in 2015. The show has received awards including Amnesty International's Freedom of Speech Award.
The Balaklava Blues debut album, Fly (Lemon Bucket Ltd), was released in 2019 and their latest, Let Me Out (UNFIT Records), in 2022. The duo are also known as the leaders of the Canadian Lemon Bucket Orkestra. In addition to Mark and Marichka Marczyk, the group performing at World Village Festival features Oskar Lambarri.
World Village Festival and the co-producer of the concert, festival main partner Finnish Ministry for Foreign Affairs, wish to support Ukraine and remind everyone amidst the global crises that there is also a war going on in Europe. We stand with Ukraine!
The concert is produced by Fingo and the Ministry for Foreign Affairs.
Balaklava Blues music is a reclamation of the violence perpetrated on my home country. We want to redesign and remix physical and psychological oppression and question how and why it continues to inform who we are and what we can become.

Mark Marczyk
More like this