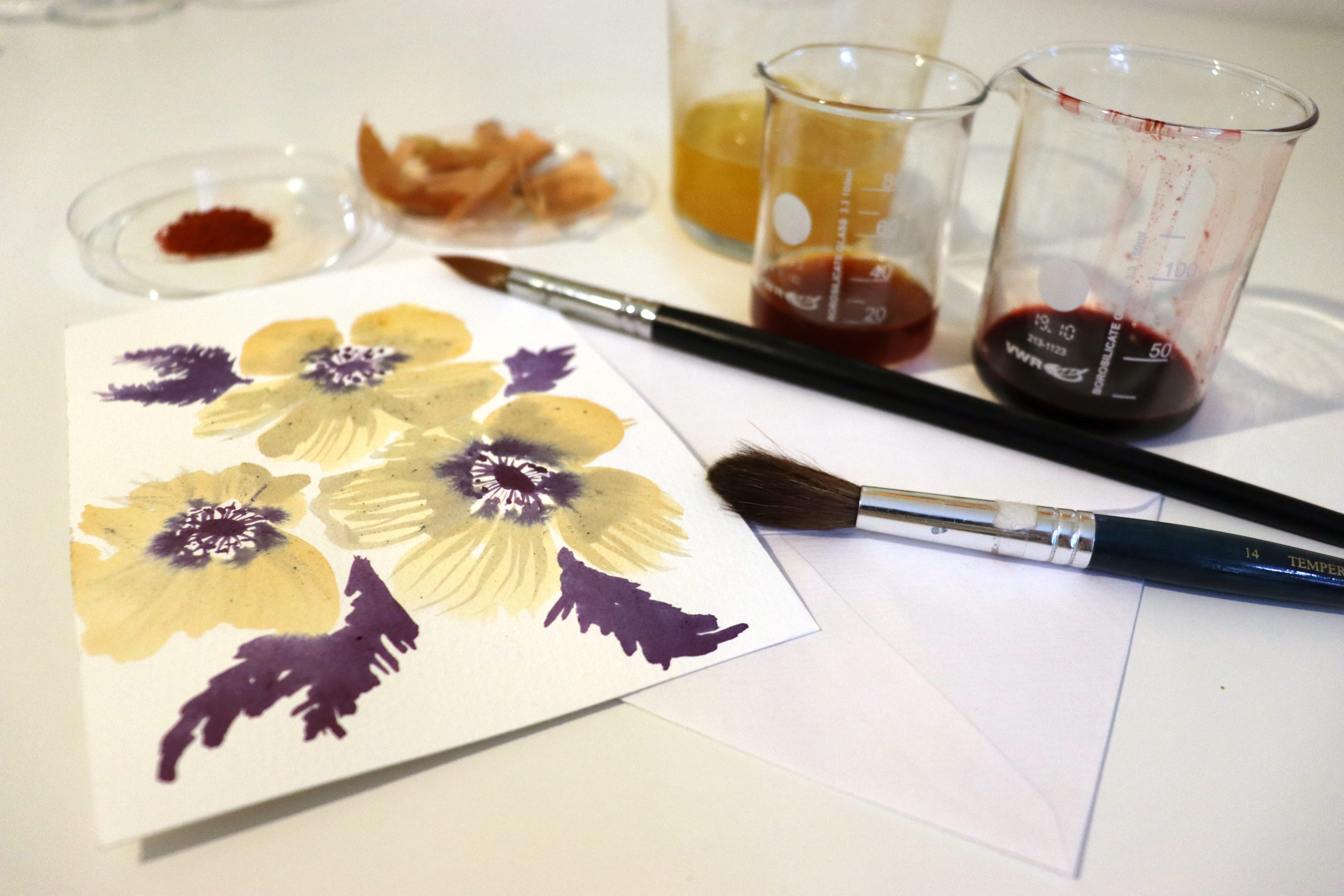 Colourful greetings to the future!  
What are your hopes for the future? Who would you like to remember with a card? At the Aalto University Junior workshop you will learn about natural pigments and future colouring methods and use non-toxic pigments to paint postcards.
The aim for the future is to replace toxic synthetic pigments with natural alternatives obtained from sources such as plants, microbes and food waste. Science and collaboration make it possible to solve many global challenges. Write in your card what you think still needs to change or make someone's day by sending them a card with your wishes for a better future. The cards will be posted to the recipients after the workshop. Come and send your greetings to the future!  
The workshop is suitable for all ages.
More like this