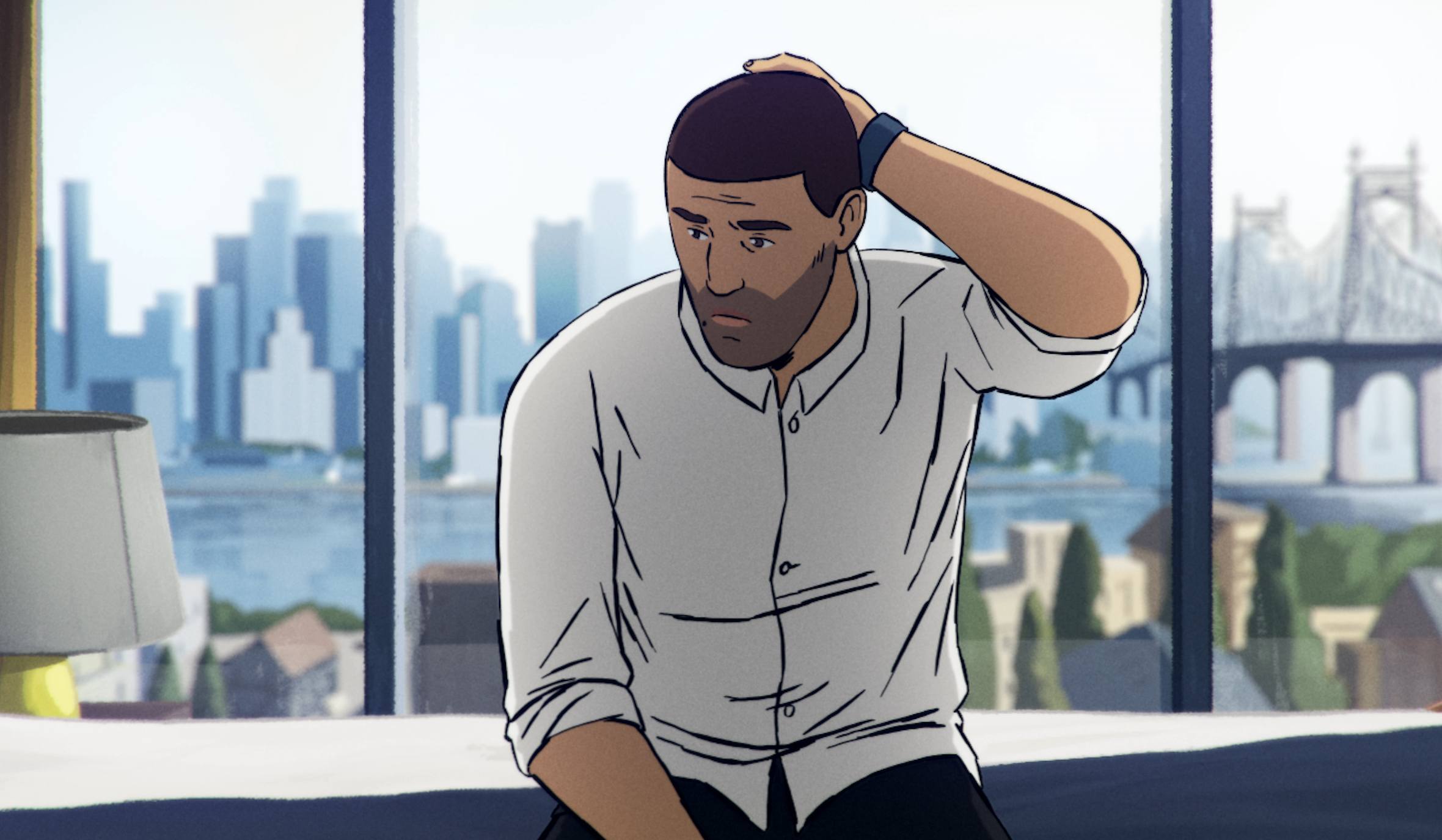 Discussion and film: Flee
Flee will be screened at Kino Regina cinema in Oodi Library at 14.15 on Wednesday 25 May, with a pre-screening discussion on the theme taking place from 13.30 to 14.00. The discussion will be in Finnish. The film and the discussion are produced by the European Union.
The only documentary screened at a cinema at this year's World Village Festival is the Danish Flee, which was nominated for three Oscars. The animated documentary tells the story of Amin, who fled Afghanistan as a boy. As well as being a refugee story, the film is also about sexual identity, family and humanity.
Amin Nawabi (a pseudonym) is a 36-year-old successful academic with a painful secret he has kept hidden for 20 years. The secret threatens to derail the life he has built for himself and his soon-to-be husband.
Through a series of interviews between Amin Nawab and friend and filmmaker Jonas Poher Rasmussen, Flee tells an unforgettable story of self-discovery. The film shows how we can only carve out a future by confronting our past and recognises that you can only find the true meaning of home when you stop fleeing from who you are.
Denmark, France, Sweden, Norway, 2021 
Jonas Poher Rasmussen
Production Company: Final Cut For Real, Sun Creature, Vivement Lund, Most Film ja Mer Film 
Language: Danish, Russian, English 
Subtitles: Finnish
Not for persons under 12
Length: 90 min 
The film will be screened at Kino Regina, Oodi Library, on Wednesday 25 May at 14.15. The pre-screening discussion will take place from 13.30 to 14.00. The discussion will be in Finnish.
More like this