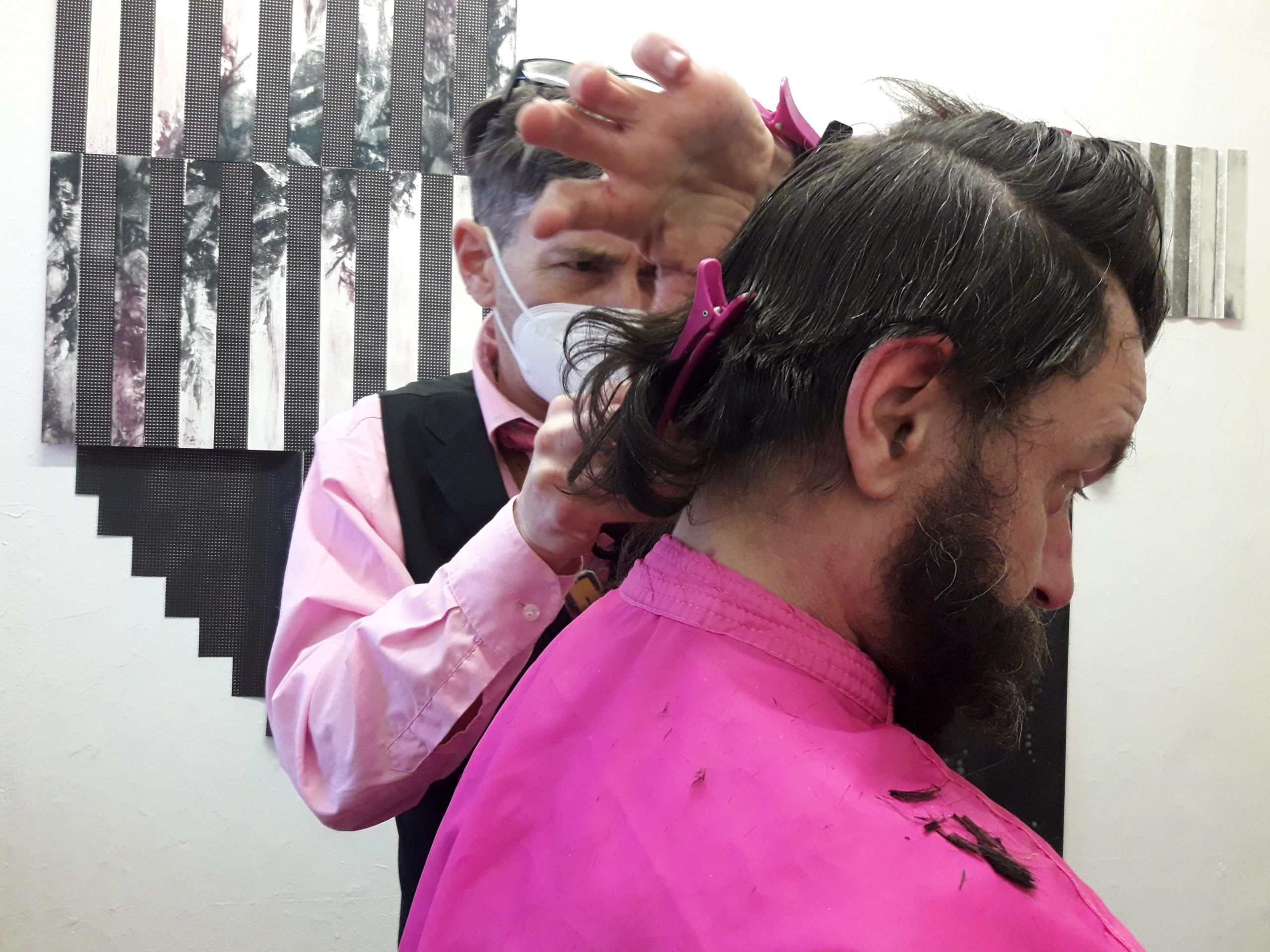 Treat yourself to a momentary pause from the brutal conditions of Advanced Capitalism at Ernie's Pop Up Spa at the Market of Possibilities at Helsinki's Market Square. Enjoy naturally artistic therapies, holistic haircare and a spa spectacle. Ask about Aura Readings for Dogs. Ernie's Pop Up Spa addresses alternative economies in the context of sustainable artistic practice in the Anthropocene.
Since 2015, artist Ernest Truely has been developing Ernie's Pop Up Spa at international art festivals, cultural events as well as on the street. He offers spa services including haircuts. Art School Haircuts start with a head massage as a way of knowing the best way to cut your hair in that moment. Ernest describes his feeling, discusses it and decides together with the customer how to cut their hair. He explores themes of care through touch, trust, intimacy and transformation. While he began cutting hair as a performance art intervention, he deepened his knowledge of hairdressing through professional studies at Stadin AO Helsinki Vocational College and Adult Institute.
DM on Instagram or pop over during the festival to register.
Venue and time: Market Square, Sunday 29 May from 11.00 to 19.00
More like this