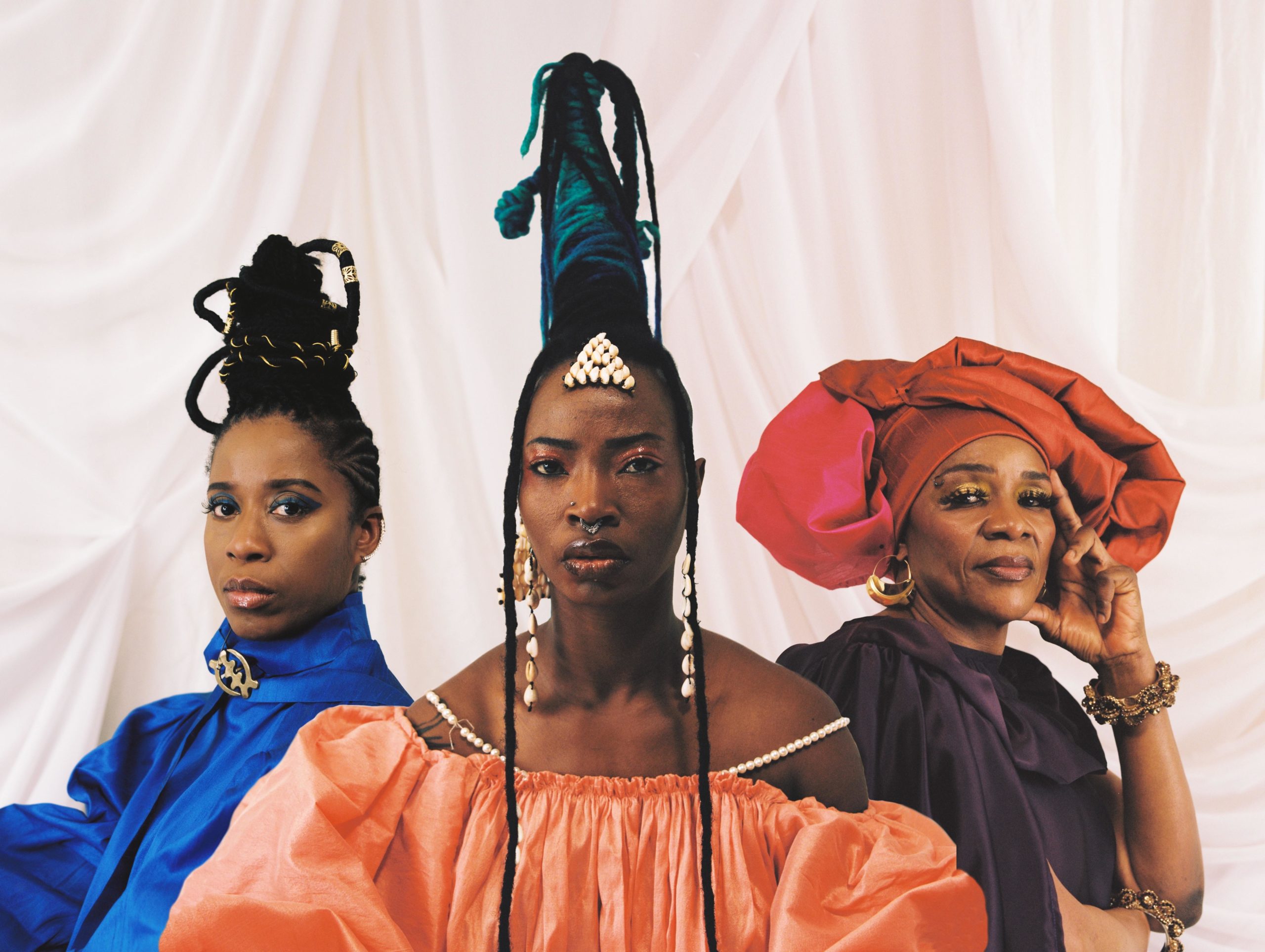 Les Amazones d'Afrique (MLI/BEN/CIV)  
Les Amazones d'Afrique is one of the most political groups in today's African music. The collective's music is a mixture of Pan-African styles, electronic sounds and modern pop, with songs that deal with difficult global topics such as violence against women, sexual identity, forced marriage and genital mutilation. 
The group was founded in 2014 by three Malian women who are both artists and social activists: Mamani Keïta, Oumou Sangaré and Mariam Doumbia. Their debut album République Amazone was released to widespread acclaim, and in the spring of 2017 the group performed in Helsinki's Savoy Theatre. 
What began as a female collective has since its founding grown to include rising stars – women and men – from different parts of Africa, Europe and South America. Meanwhile, the group's musical style has become more modern. Their second album, Amazones Power (Real World Records), includes influences from electronic, reggae and hip-hop music and was released in 2020. 
Les Amazones d'Afrique were already lined up for the World Village Festival for two consecutive years, but the coronavirus pandemic threw several spanners in the works. This May, the waiting will finally be rewarded and the festival audience will get to enjoy the musical message of these West African vocal wonders.
While sixteen vocalists have been heard on their albums, the vocal collective often performs in smaller numbers. At the World Village Festival, the line-up will feature Mamani Keïta, Fafa Ruffino and Dobet Gnahoré. Keïta also performed at the 2008 World Village Festival together with French artist Nicolas Repac, and the Grammy Award-winning Gnahoré last took the stage at the Festival in 2018.
More like this