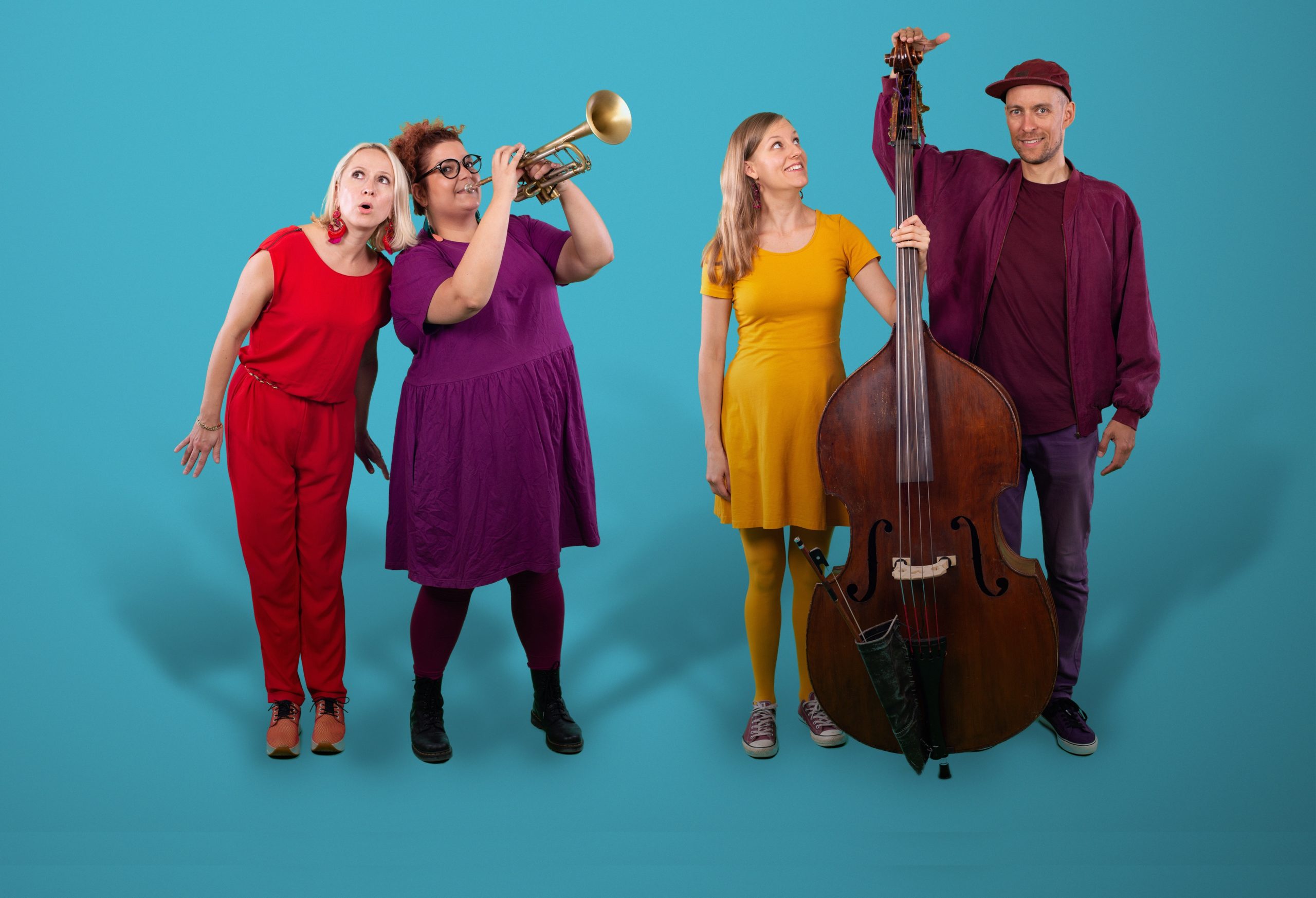 Pikku Papun Orkesteri's energetic stage presence, acoustic instruments, polyphonic singing and arrangements that toy with a variety of genres have melted the hearts of both young and older audiences. Their songs feature the adventures of the happy little tortoise Pikku Papu and its friends and cover themes including friendship, happiness, anger, nature, preparing food and getting along with one another.
The adventures of illustrator, author and poet Liisa Kallio's creation Pikku Papu have popped up in several children's books and songs. These poems and colourful illustrations come alive in Pikku Papun Orkesteri's concert, where even the tiniest members of the family can join in the singing and actions. Dancing and shrieks of joy are also permitted – and even encouraged.
The group was formed in 2012 and is known in Finland from contexts such as the nation's favourite kiddies' TV show. Pikku Papun Orkesteri has received awards from the Association for Early Childhood Music Teachers and the Jenny and Antti Wihuri Foundation. The group was also a nominee for Children's Album of the Year in the 2016 Emma Awards and won Group of the Year at the 2018 Children's Music Gala.
More like this