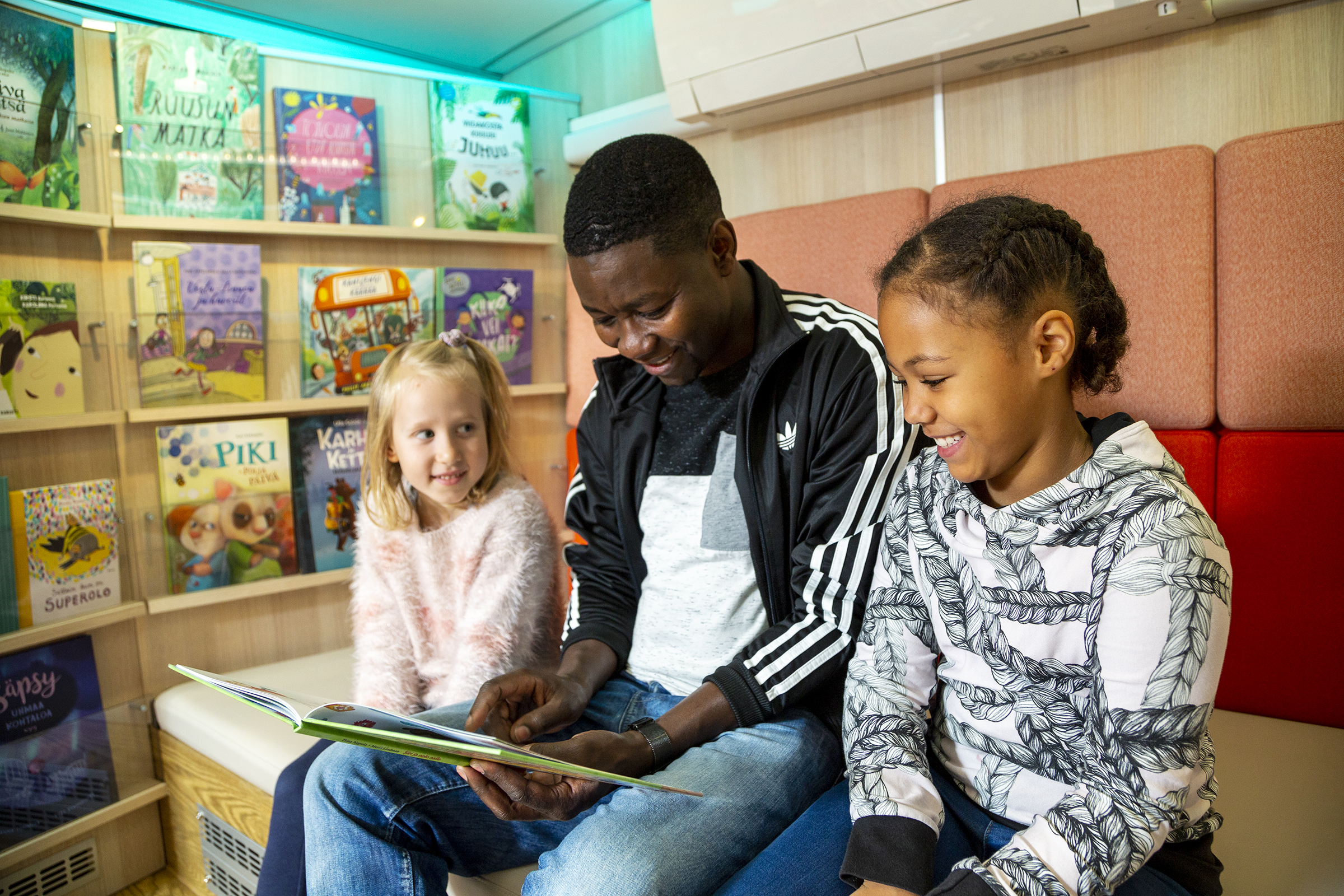 Richness of languages for all – multilingual children's story sessions
The Multilingual Library and Helsinki Mobile Library will share a ride to World Village Festival, and children's mobile library Stoori will be stacked with dozens of languages. The Mobile Library will organise Arabic and Chinese story sessions in the Kids' Corner near mobile library Stoori on both festival days. The stories will be told by Helsinki City Library employees.
Visit the mobile library to learn about the Multilingual Library's activities, lounge around, read and also borrow books.
Saturday 27 May
13.15–13.45 story session in Arabic
15.05–15.35 story session in Chinese
Sunday 28 May
13.15–13.45 story session in Arabic
15.30–16.00 story session in Chinese