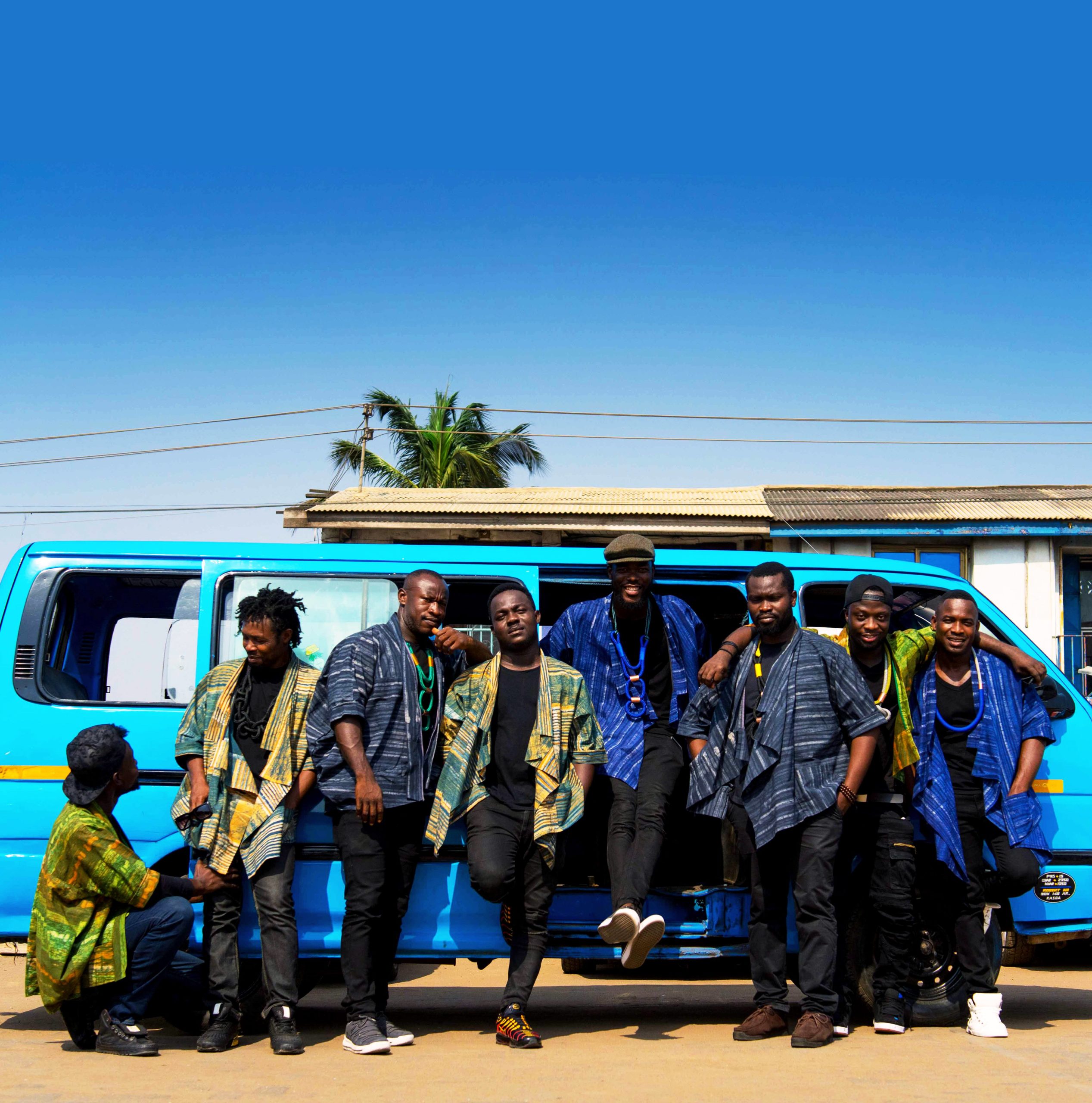 This eight-piece collective composed of a young generation of acclaimed and talented musicians will tear up the stage with their cocktail of Ghanaian highlife, Caribbean styles, soukous and Nigerian afrobeat.
Founded by bassist and producer Emmanuel Ofori, Santrofi have toured the world with legends including Ebo Taylor, Pat Thomas, Gyedu Blay Ambolley, Osibisa, George Darko and many more. Their mission is to bring back Ghana's rich musical heritage with their own songs.
Even without yet releasing an album, Santrofi set the world on fire all over Europe on their 2019 summer festival tour, playing at Sines in Portugal, WOMAD in the UK, Roskilde in Denmark and WOMEX in Finland.
Santrofi's debut album Alewa (Outhere Records, 2020) symbolises a need to recognise, accept, tolerate and embrace racial diversity and build a world of love and unity. In May, this energetic collective will hit the stage at World Village Festival!
More like this