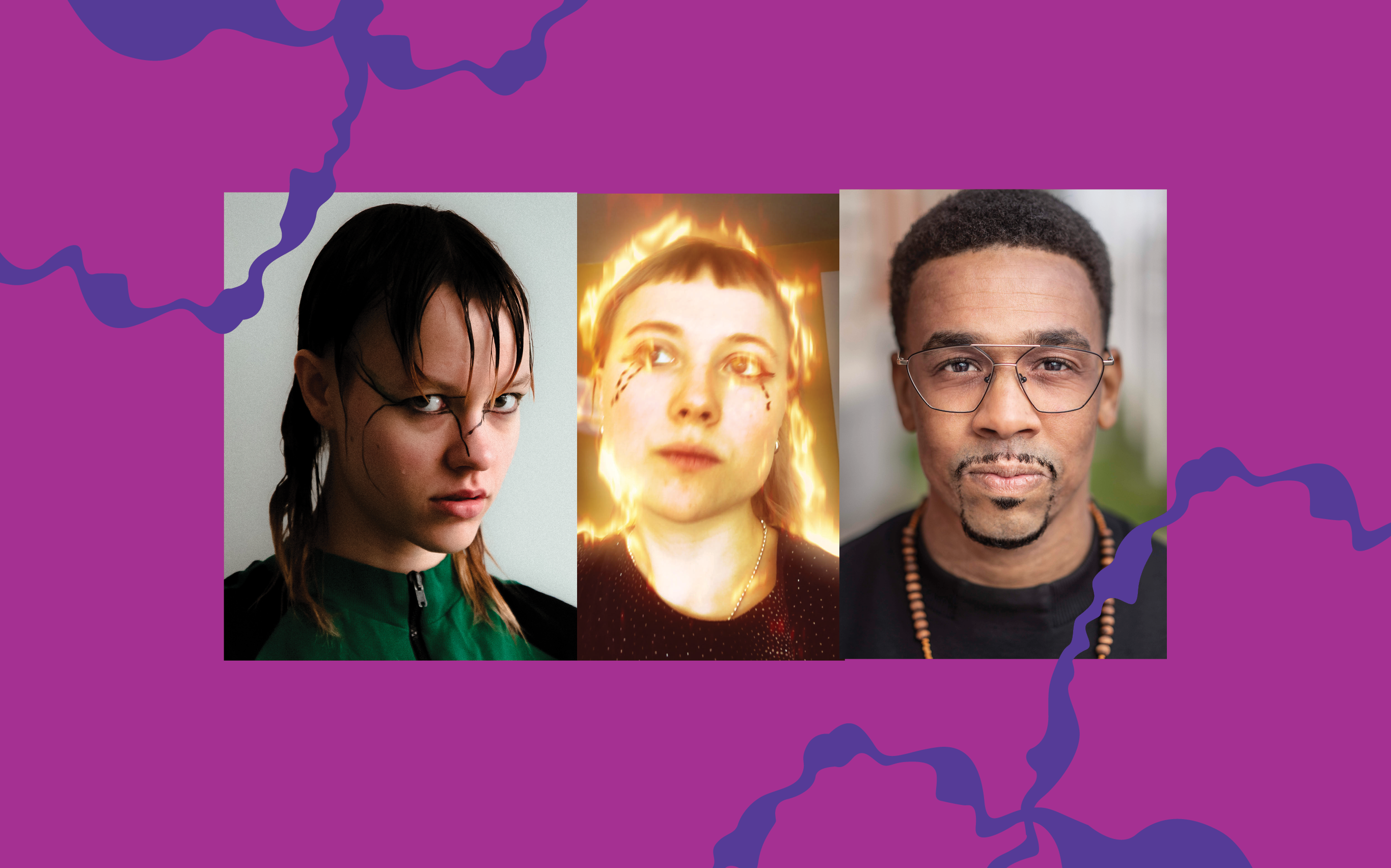 Spoken word: and then it all shifted
Words have the power to shape the world. Words create the world. Elsi Sloan, Iiris Laisi and Julian Owusu are stage poets with an interdisciplinary approach to art performing for the first time in this lineup. They will take the Tiivistämö stage with their unique texts about utopia, inequality, resistance, collaboration and survival. Everything is invented, everything can be changed, everything is temporary.
The performance will be in Finnish and English.
Actually the change
that people think is impossible / will be wonderful.
I believe in that.
I believe with every cell in my body, and I believe that
the one per cent of the world's population will share their assets
or that they will be made to share them / I believe that laws can be changed
because they have to change.

Iiris Laisi
Spoken word is a form of literature or performing art that may, for example, contain literary or theatrical elements. It may take the form of storytelling or stage poetry and be performed with or without music.
Iiris Laisi
Iiris Laisi is a writer, activist and performer. She is involved in the Extinction Rebellion and the Debt for Climate movement and will complete her Bachelor of Arts in Dance at the University of the Arts Helsinki in spring 2023. Laisi talks about resistance and other necessities: about yearning for the earth and for other people, about joy. She made her debut as a poet in the 2020 competition of the Nuori Voima literary and cultural magazine and has performed at numerous events and performing arts festivals, including in collaboration with the ELE Collective.
Elsi Sloan
Elsi Sloan is a queer artist and activist who believes in the force for change generated by art. Their album, Pakko muuttua, was released in February 2023, and they were nominated for the Jussi Award for Best Newcomer for a leading role in the film Heartbeast.
Julian Owusu
Julian Owusu is an artist with an interdisciplinary approach whose artistic core lies in community building, hip hop, dance, pedagogy, decolonial practices and reimagining. His field stretches from grassroots youth work to work in governmental positions and on various boards and committees. Owusu uses words to describe what cannot be described by movement and dances when words are not enough.
More like this