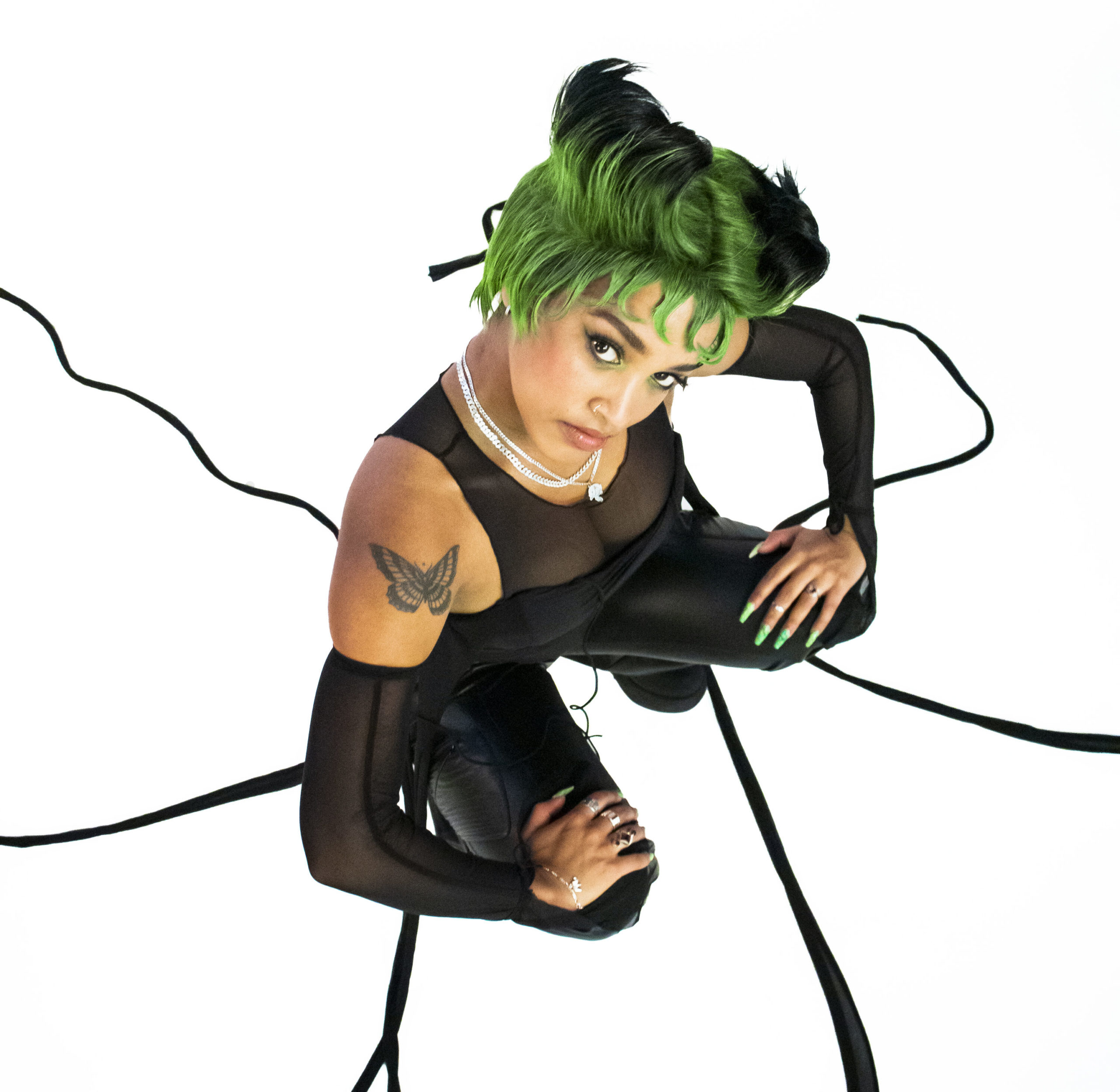 A societal influencer, DJ and diverse rap artist, Yeboyah has a strong voice and bold attitude. She was the only artist to make the Follow them in 2021 list of Helsingin Sanomat newspaper, and wants her music to raise debate about issues such as women's rights and racism. Yeboyah's live performances are always inclusive and inspiring for the audience.
Yeboyah's solo career kicked off with her 2017 debut single Broflake. A couple of years later, it was time for her self-released EP, Elovena, to challenge Finnish norms and get her an Emma Award nomination. Yeboyah's debut album, Perhosefekti (Abenayo / Sony Music Finland, 2021), showcased the full spectrum of her artistry, and she was nominated for the Rap/R&B Album of the Year and Music Video of the Year categories of the 2022 Emma Awards.
In addition to her own productions, recent years have seen Yeboyah feature on the tracks of the likes of Gasellit, Aivovuoto and Pihlaja. Before her solo career, audiences could also enjoy Yeboyah's fabulous stage presence as part of the D.R.E.A.M.G.I.R.L.S. rap collective.
More like this