World Village Festival is a free festival for the entire family. The children's programme at Kids' Corner runs throughout the festival weekend, but other parts of the festival are also suitable for our youngest visitors.
Families with children have come to love the various workshops held at Kids' Corner. The children's area has featured composting workshops, doll house remodeling and dances and music from numerous different cultures. In addition to the programme of the children's area, the festival's main stage features a large children's concert every year.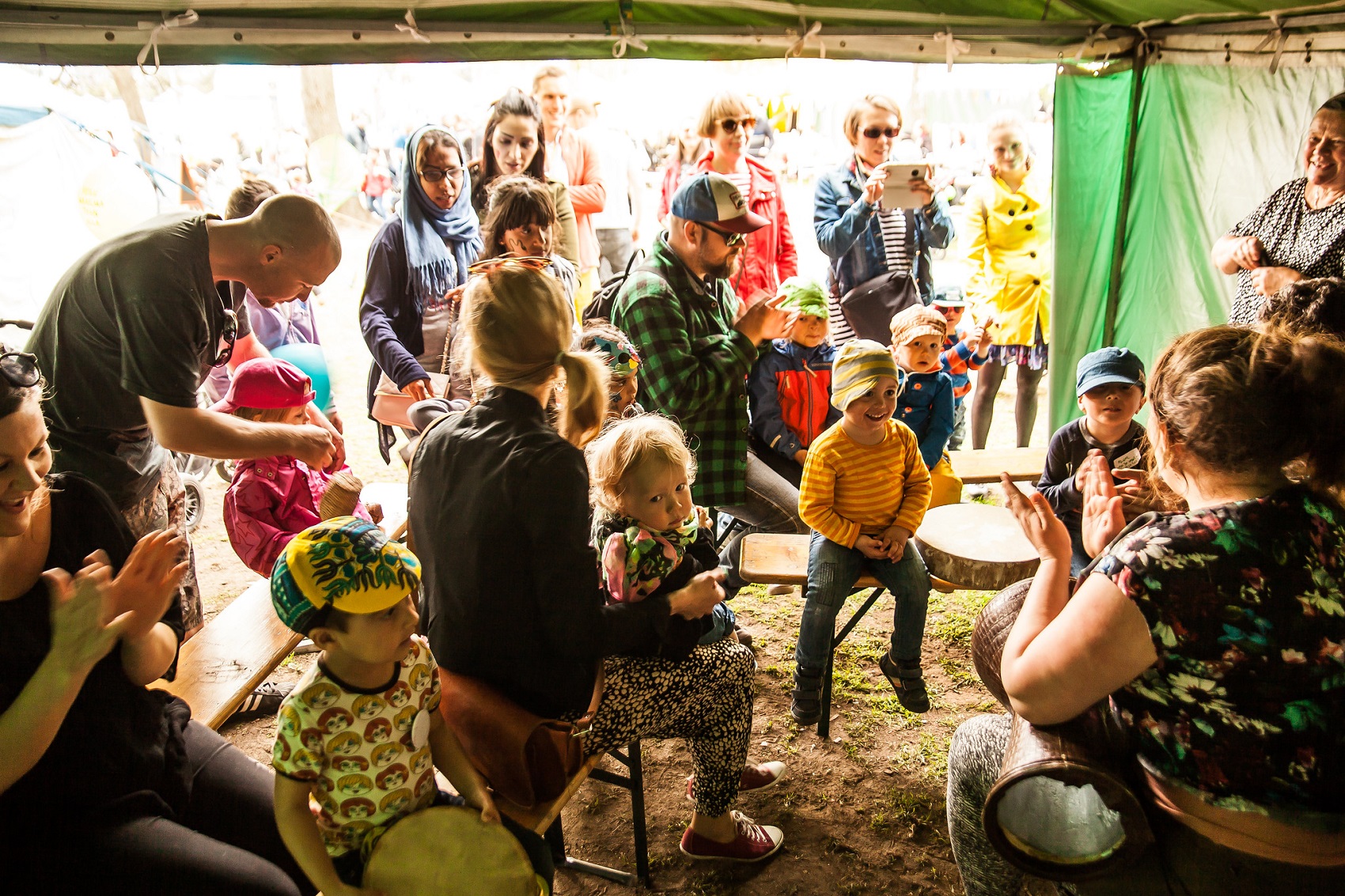 Kids' Corner
Different kinds of interesting workshops will be arranged in the Kid's Corner's tent throughout the weekend. Prams may not be taken inside the tent for reasons of fire safety. Visitors with wheelchairs are of course welcome and the the security personnel at the area will be happy to help with arrangements in the tent, if necessary.
The area includes an accessible toilet with a changing station and free parking for prams. The pram parking area is not monitored, however, so the festival will not take responsibility for lost property.
Interesting exhibitor stands and food vendors are placed around the Kids' Corner in addition to the programme, so everyone should be able to find something of their liking.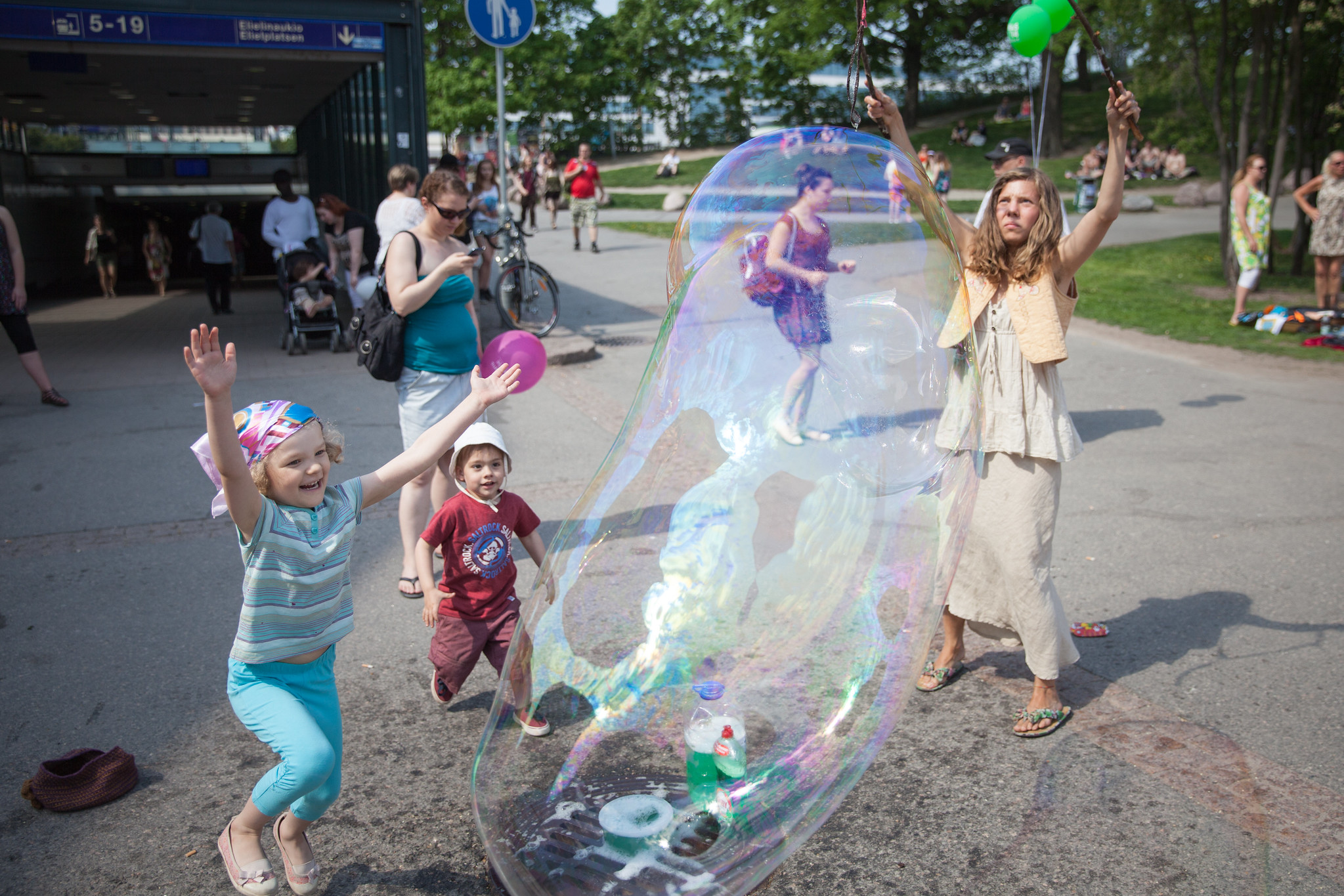 Tips for families with children
At the festival information desk, you can pick up labels to write contact details on to attach to your children's clothing. Lost children are escorted to the Kaisaniemi Park information desk, where our volunteers will accompany the children while they wait for their parents.
Music at the festival may get loud, especially at the main stage, so hearing protection may be useful for young children. The festival information desk will also provide ear plugs if needed.
The World Village Festival area is located in Suvilahti, near Kalasatama and Sörnäinen, so the area is easily accessible via metro, bus and tram, or by walking or biking. We highly recommend public transportation for those travelling with prams as well, as parking space around the area is limited.